Welcome to Vic Welsh


Croeso i Vic Welsh

We are Victoria Welsh Choir (Vic Welsh for short), a traditional Welsh men's choir.  In our green jackets, dinner suits or black shirts, we have brought hwyl to audiences in Melbourne, Victoria (south-east Australia) and beyond since we were founded by seven Welshmen in 1980.
Upcoming Vic Welsh Performances
Cyngherddau ar Ddod
If you like Victoria Welsh Choir's recordings you will love the atmosphere and sheer hwyl at our concerts.  To make sure you don't miss us when we come to your part of Melbourne, Victoria or the world in the next month or two, watch this space. 

Echuca

Paramount Theatre, 22nd April 2018

Following our successful appearance 3 years ago, Vic Welsh will return to Echuca's Paramount Theatre on Sunday 22nd April.  The concert will start at 2pm.
For details see http://www.echucaparamount.com/live-theatre
or ring 03 5482 3399.

Preston
Salvation Army Church, 24th April 2018
On Tuesday 24th April Vic Welsh will present a concert at the Salvation Army Church in Gower St, Preston, starting at 7.00pm.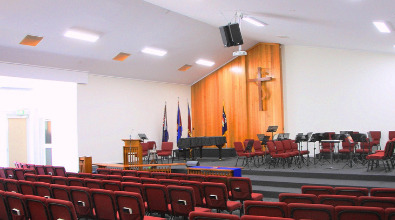 Albury
SS&A Club, 12th May 2018

On Saturday 12th May Vic Welsh will present a concert at the SS&A club in Albury, starting at 7.30pm.
For details see http://www.ssaclub.com.au/ticketed-events/
or ring 02 6041 2222.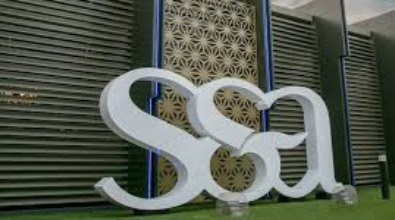 Horsham
Town Hall Theatre, 27th May 2018 at 3pm

An Autumn Concert with Victoria Welsh Choir – World Travellers
The much travelled and celebrated Victoria Welsh Choir is returning to Horsham ten years after their last visit.
This talented ensemble sings in the distinctive sparkling four-part harmony of the traditional Welsh male choir. It is renowned for the quality of their singing and for their relaxed informal and good-humoured style.
Their diverse repertoire includes Welsh folk songs and hymns, Celtic and popular songs, opera choruses, Broadway melodies and Afro-American spirituals.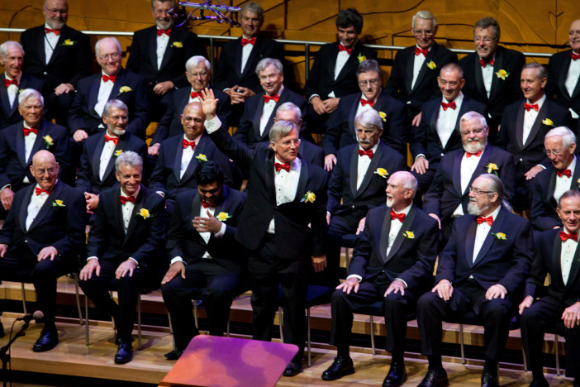 The choir has toured the UK five times receiving many standing ovations and regularly tours throughout Victoria and interstate. Musical Director, Faleiry Koczkar OAM, is an award-winning conductor who has been honoured by both Wales and her adopted homeland, Australia.
With a guarantee that you'll leave the concert with 'a smile on your face and a glow in your heart', secure your tickets now for the choral concert of the year.
Call the box office on 03 5382 9555 or go to http://www.horshamtownhall.com.au/hthevent/victorian-male-welsh-choir/

Adults $35, concession and groups 8+ $30, & children U12 $15.
SA Tour - Advance Information
In September 2018 Vic Welsh will undertake a tour of South Australia, which will include the following concerts:
Friday 7th Sept with Adelaide Sound Connection at Concordia College Chapel, Highgate
Info and tickets: Yvonne Twining, 08 8261 8107 or 0438 618 107

Sunday 9th Sept with Sing Australia at the Uniting Church, Kadina.
Info and tickets: John Snodgrass 0427 232 474

Friday 14th Sept with Adelaide Male Choir at the Uniting Church, Burnside.
All proceeds after costs to go to Ronald McDonald House.
Info and tickets: Bill Shaw 08 8332 0449 or 0417 017 957

Sunday 16th Sept with KaDenCe at the Institute Hall, Kapunda
Info and tickets: Geoff Sclare 08 8566 3068 or 0478 620 754
More details later.


Recent audience comments include:
Nothing like the mellowness of a male choir.
Have heard the choir before and I loved the performance so had to come again
Fantastic performance - made me nostalgic
Loved audience participation. Enjoyed stories and jokes.
Well done (as it always is).
So glad I finally made a performance.

The rotating photos at the top of the screen are by Arts Photography Belinda.