Welcome to Vic Welsh


Croeso i Vic Welsh

We are Victoria Welsh Choir (Vic Welsh for short), a traditional Welsh men's choir.  In our green jackets, dinner suits or black shirts, we have brought hwyl to audiences in Melbourne, Victoria (south-east Australia) and beyond since we were founded by seven Welshmen in 1980.
Upcoming Vic Welsh Performances
Cyngherddau ar Ddod
If you like Victoria Welsh Choir's recordings you will love the atmosphere and sheer hwyl at our concerts.  To make sure you don't miss us when we come to your part of Melbourne, Victoria or the world in the next month or two, watch this space. 

St David's Day

Welsh Musical Celebration
Friday 2nd March 2018 at Melbourne Recital Centre

Join the Victoria Welsh Choir's celebration of the rich Welsh musical tradition with a sparkling array of guests from Wales.
Hear the glorious tenor voices of Welsh super stars Rhys Meirion and Aled Wyn Davies of The Three Welsh Tenors fame, who will be singing solo, and with the choir. Also on stage will be one of Wales' most distinguished conductors, Ilid Anne Jones, who will share the conductor's podium with the incomparable Faleiry Koczkar OAM, when the choir sings a traditional Welsh repertoire of beautiful four-part male harmony. A night of laughter and joy for all lovers of Wales' musical heritage.
For tickets go to Melbourne Recital Centre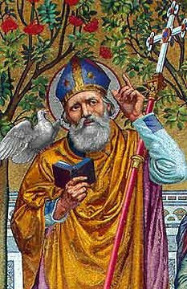 Recent audience comments include:
Nothing like the mellowness of a male choir.
Have heard the choir before and I loved the performance so had to come again
Fantastic performance - made me nostalgic
Loved audience participation. Enjoyed stories and jokes.
Well done (as it always is).
So glad I finally made a performance.

Vic Welsh at Melbourne Recital Centre (Arts Photography Belinda)


The rotating photos at the top of the screen are by Arts Photography Belinda.